So...I'm getting married!!! Yes, me!!! Wheeee!!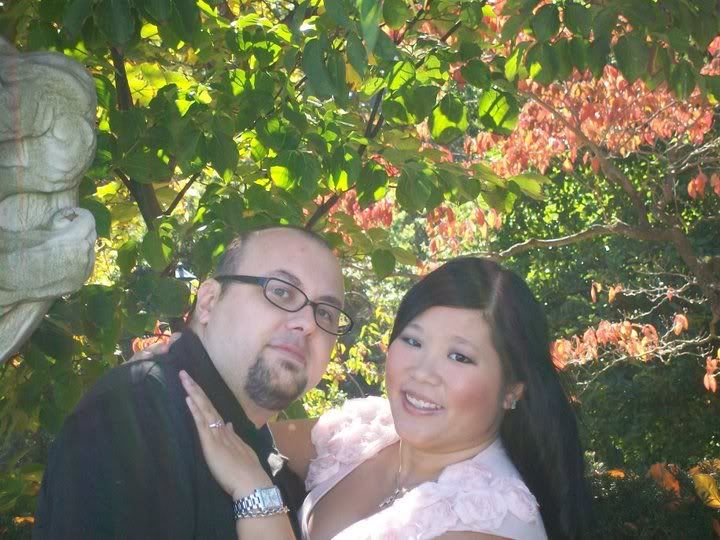 I've been engaged since June 2010 to a lovely fellow, whom I've known since I was 19! We met in college, broke up, re-connected on FACEBOOK, and are now going to live happily ever after! We're getting marrid on May 21, 2011 and I CAN NOT wait!!! If you wish to read all about our wedding details please follow the link below! It also shares our Love Story, pertinent details, etc, etc. Fairly standard...we all know you guys want to know about the cake and the diamonds!! I won't post photos of my wedding dress till after the wedding, we want the groom to be surprised!
Caitlin and Ryan's Wedding!!!
I thought I'd use my blog to post some of the absolutely beautiful things I've chosen for this momentous occasion. We'll start first with some DIAMONDS, which I don't know about you, but they certainly are MY best friend!
Ryan and I chose a BEAUTIFUL 3 stone ring, from a custom jeweler in New York City's famed Diamond District. The center stone alone took me too months to pick out, but the end result was worth it!
For all of you in the jewelry know-how the specs on my diamonds are:
Center Stone: 1.10 carat F color VVS1 clarity
Side Stones: .52 carat F color VVS2 clarity, .54 carat G color VVS1 clarity
These stones have been set in a modified Tiffany Lucida semi-mount with lattice work viewable when looking at a gallery view. I love this setting, I wanted something that truly showcased how white and clear my diamonds are, however, I've been getting a niggling feeling because I have always wanted sidestones. I had talked things over with my wonderful friends Pam and Mindy (whom always give GREAT advice, every girl needs friends like them!) and they were both getting halos on their rings. Pam is getting hers custom done and Mindy has an amazing Tiffany Sola ring with a gorgeous yellow diamond!
That sealed my fate and I have decided to halo my stones! I present to you my new semi-mount! My jeweler is currently out of town, but I will be resetting my diamonds in the next week or so when he gets back! I will then post pictures of my completed ring!! I'm so excited I can barely stand it!!
Moving on to my wedding cake!!! Our colors are royal purple and black, I couldn't convince Ryan to do hot pink, so royal purple it was! I have always LOVED the damask pattern and will be incorporating it as much as possible in our wedding decorations. I was somewhat lost on a wedding cake, but have been working with a wonderful cake artist near Ryan's hometown, who has stated that she can get the job done!! The picture below is with red flowers on top, I will be using purple, but everything else is the same! I just hope it tastes as good as it looks!
These are just a few of the main items I have selected for our Nebraska wedding. I will definitely post more photos and keep everyone up to date on all the wedding chaos that will ensue!!

With a 2nd wedding reception in July in Cleveland, I've been up to my ears in wedding planning!! Let's hope I don't lose my mind before I make it down the aisle!!